Develop a brand system and experience for a hypothetical luxury beauty company that demonstrates their attention to craft and resonates with both men and women alike.
The thing people are most willing to splurge on is foundation.
It's the base for everything
. 
https://www.thelist.com/333660/the-makeup-product-people-are-willing-to-spend-the-most-on/
"Foundation and concealer are the hardest products to deal with because there's so many shades and finishes that
you'll never find the perfect one for you
."
Taylor Karhoff,  Licensed Cosmetologist
When researching products in-store, I found that many of these products have harmful ingredients in their formulas as well as similar packaging and a lack in shade range.
​​​​​​​
In order to combat shade range and formula problems, I wanted to create a brand where users receive their products from a custom tailoring experience focusing on natural ingredients.
The brand is based on French makeup trends such as natural ingredients and "no makeup" makeup products. Thus, the word "Fresh" in French was chosen.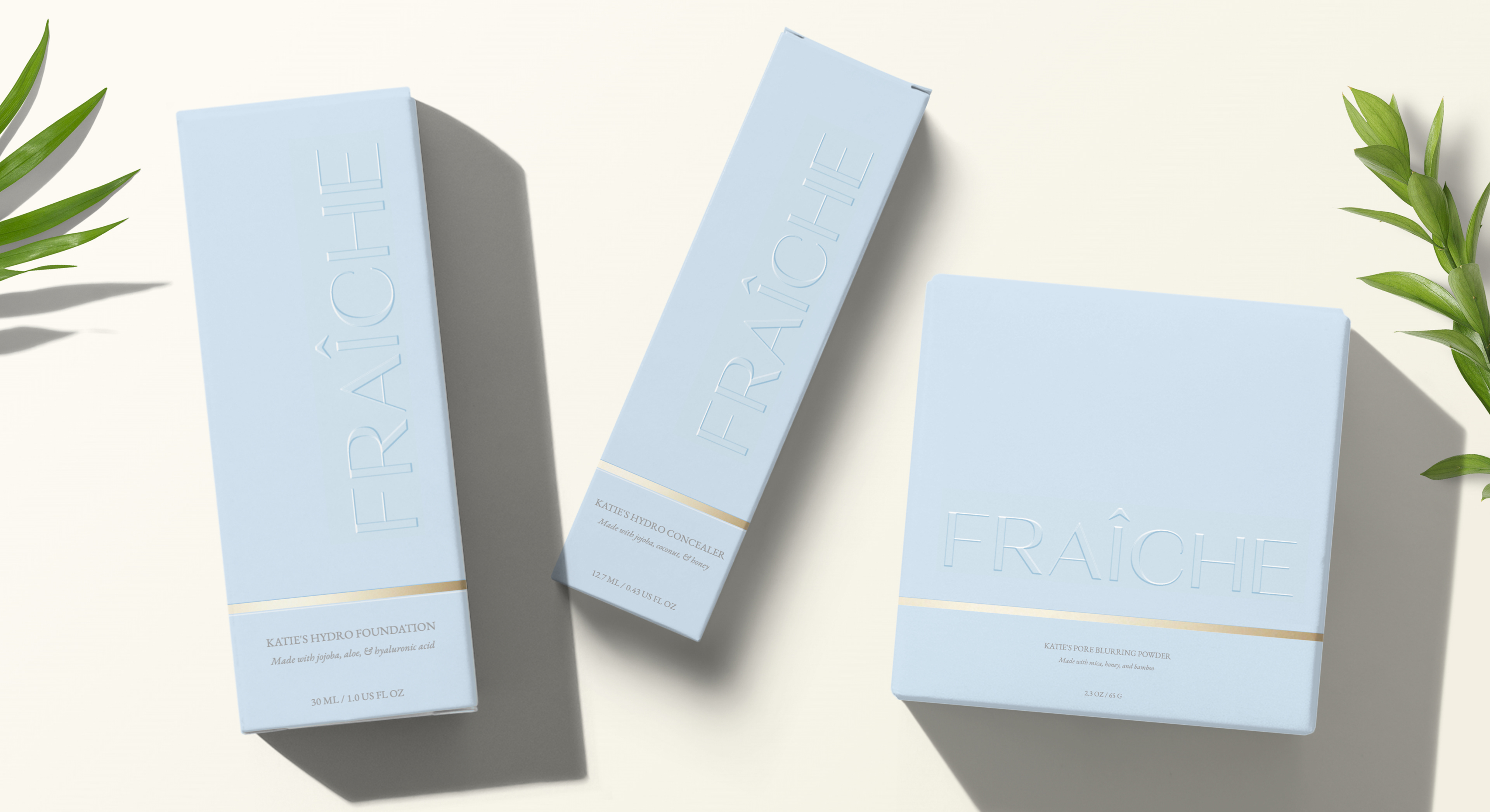 The brand's main product focus is liquid foundation, allowing users to find the perfect formula and color match for their skin.
These products include solely organic materials like jojoba, aloe, coconut, and honey to avoid harsh chemicals within the formula.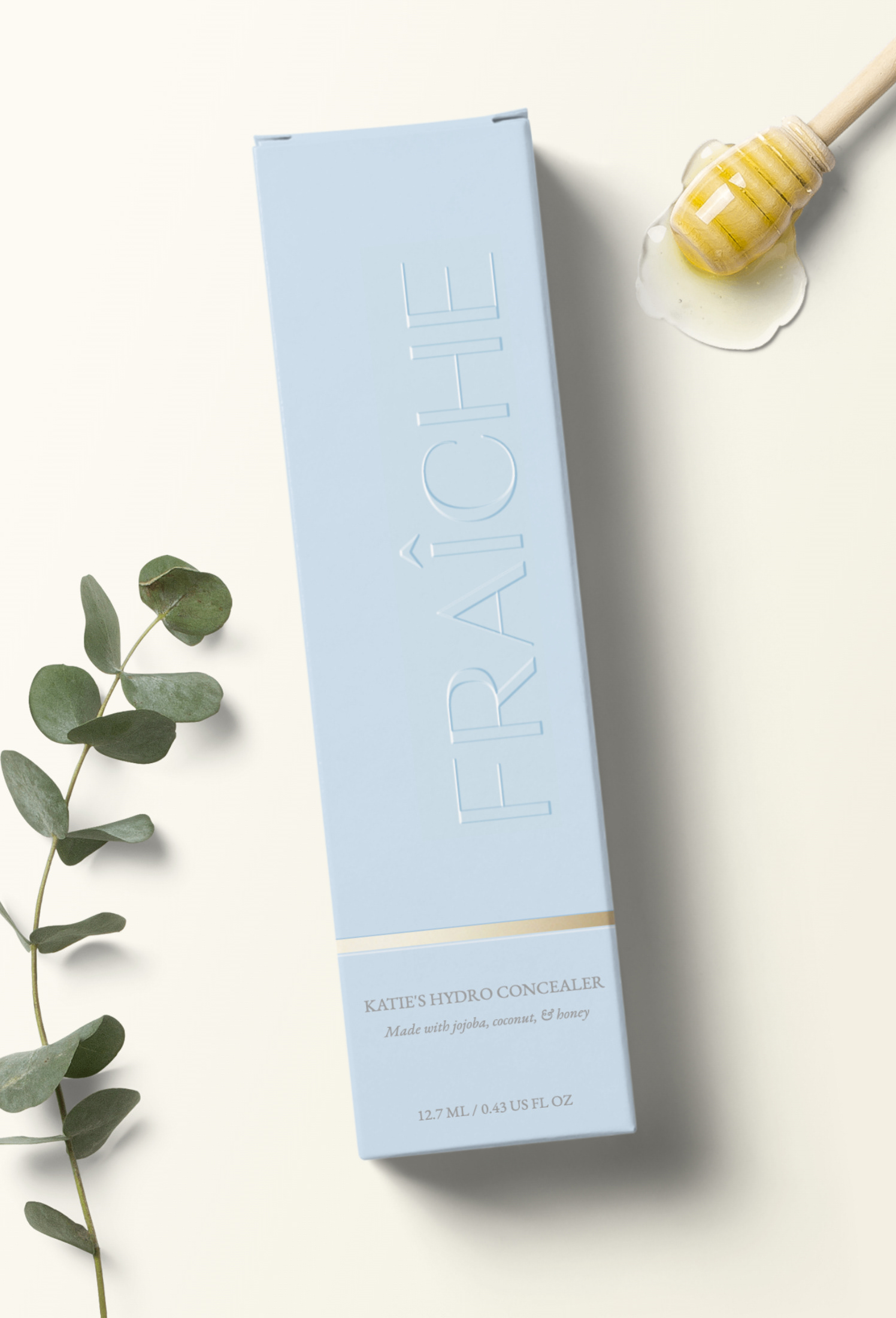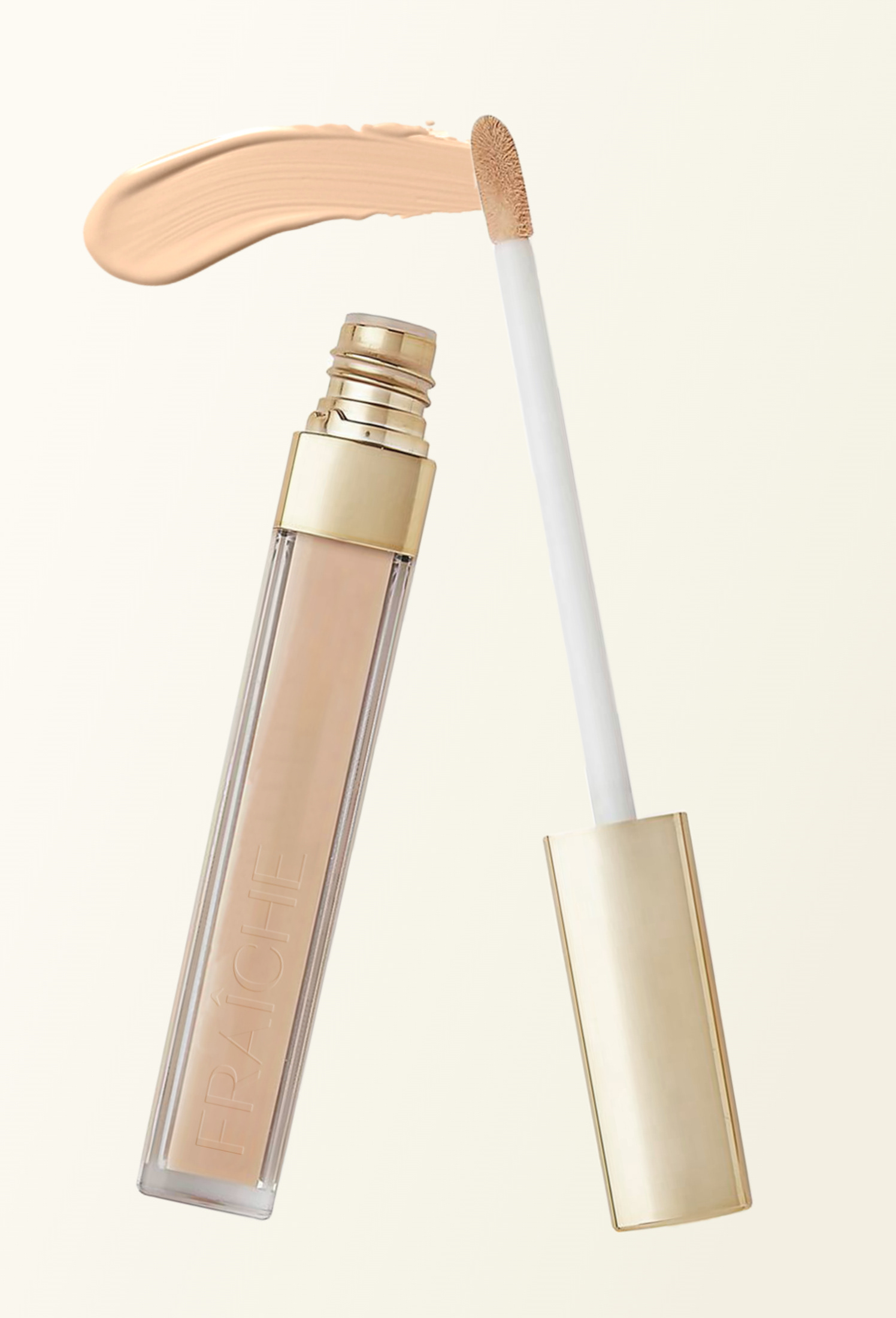 While the brand plans to expand into more cosmetic lines in the future, focusing on complexion products for the first launch ensures attention to detail and quality formulas.
FRAICHE's app allows users to scan their face and get a custom shade and formula match for their complexion.
I wanted to explore a neumorphic UI style to stay consistent with the embossing on the products' packaging.
The user's products then come in a neatly packaged shipping box right to their front door.
Users who prefer a more analog method of shopping can check out FRAICHE's many pop up shops throughout the globe.
These shops feature custom formula mixing and package engraving for each guest.
Promotion for the brand can be found on social media as well as sponsored posts by our spokesperson, Timothée Chalamet.
Posters and signage promote the brand in populated areas where users may not be on their phones.
Commercials and TV spots will also play to promote the brand's values.
​​​​​​​
As a thank you for using their services, Fraîche sends all of their members custom-embossed makeup bags with a personalized card to match.